What We Do?
Sakthi Technologies is a leading solution provider for all library related problems. We offer a complete package ranging from supply of the most effective, economical, easy to use Library management software "MODERNLIB" to bar-coding of all resources apart from extraction of all types of reports.
Our presence has been acknowledged and appreciated in over 200 Engineering colleges, Arts and Science colleges, College of Education and Polytechnics all over Tamilnadu.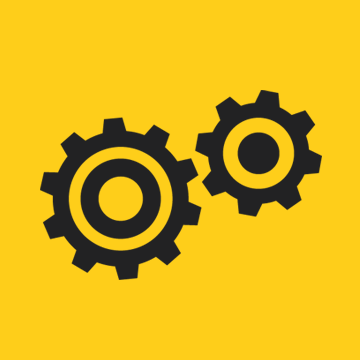 Service Offering
Who We Are?
Sakthi Technologies is a leading solution provider for all library related problems. We offer a complete package ranging from supply of the most effective, economical, easy to use library management software to barcoding of all resources apart from extraction of all types of reports.
Our presence has been acknowledged and appreciated in over 100 engineering colleges, arts and science colleges and polytechnics all over Tamil nadu. Our Vission
For effective dissemination of information, library automation is the way , Sakthi Technologies shows the way - A right way at the right time at the right place and at the RIGHT PRICE. Our Mission
Wherever there is a library it should be a computerized library – A SAKTHI COMPUTERISED LIBRARY.
Our Goal
Wherever there is a library it should be a computerized library – A SAKTHI COMPUTERISED LIBRARY.
What Client Say?
A user friendly Software package. Kudos to the Sakthi Team for accomplishing all library automation works in record time and in a cost effective manner. Wishing the company all success in their future endeavours.
S.Eswaran, Senior Librarian,Gpt, Puraswalkam, Former Librarian of DDGPCW, Chennai
We have been using the software (MODERNLIB - Formerly called LIBASOFT) in our library for the past 15 years. The software is very nice and user-friendly. It has almost all modules required for an academic library and provides necessary reports. Overall, I feel that the software is good. But it needs to install the client software for every client systems. This is the major disadvantage of this software.
Duraisamy Gnanasekaran University Librarian, Kalasalingam University
Fantastic user-friendly full-featured software with all necessary reports backed up with excellent service support. I have been using it for the past 9 years in my college.
Suresh Babu Librarian, R.K.Swamy college of Education
Library Management Software
Highlights
Works in Windows XP/Windows 7/Windows 8
32 bit operations
Works in Local Area Network
All modules are fully integrated
Transactions fully integrated
Built in Password Security
MIS Queries Reports
Caters to complexities of Large Library
Multiuser
Multiuser
MODERNLIB is a 32 bit Microsoft Windows XP/Windows 7 & 8 based software package for Library Automation.
Three modules are available in the system.
Library Management Module (Used by Librarian and Assistance)
Library Circulation Module (Used by Librarian and Assistance)
Student Search and Inquiry Module (Used by student and staff)
Salient Features

Computerization of all activities of Library, which includes, acquisition, issue, return, renewal, clearance, fine, payment, loss, binding, recovery and Missing Pages.
No prior knowledge is necessary. Highly technical system made easy and simple.
A student or staff can search the entire database to find a book based on different criteria, namely, author, title, subject, author & title etc.,
135 different output reports. Reports generated exactly as and how you view them on the screen.
User Interface is highly intuitive
Masters

User - Registration of users
Resource - Registration of resources (Books, Journals and Bound volumes)
Acquisition of Resources from different Departments
Rules
Courses
Fine
Publishers
Vendors
Video / CD
CD-Xerox-E Mail & Internet charges
Language
Holidays
Binding Press
Location, Rack and Miscellaneous Charges
Subject and Subject Header
Transactions

Issue of resources
Return of resources
Reservation of resources
Renewal of resources
Loss of resources
Recovery of resources
Loss, Recovery and Duplication of user - id cards
Payment of fines - General and Loss
Clearance - getting nil arrears certificates
Stock Verification
CD-Xerox-E Mail & Internet Charges & Payment
Binding of Resources - Sending and Receiving
User Access

It allows users to search resources to see whether it is available or lost or under circulation or under binding.
It gives details of users
It has reservation facility
It provides the details of new arrival of books
It gives details of Educational and Home Videos and CDs
Queries

* Resources with respect to Acc. No, Call No, Title, Author, Title & Author ,Subject, Subject header etc., In case of Journals with respect to month and year also.
New arrival of resources
Reservation of books by users
×
Website Designing
We specialize in the design and development of websites, web application, software development.With over Four years of experience in web design and development and software application design, our development staff brings a wealth of experience and technical expertise. Areas of expertise include all sector projects, dynamic content database driven websites, e-commerce websites, sales and service.
We give following services
Website Design
Brand Design
Software Development
E Commerce Website
Responsive Website
Mobile Websites
Mobile Apps
Domain Registration
Web Hosting
×
SAP S/4HANA
Do not wait until 2025. The totally-redesigned conversion to SAP is already here! Take advantage of this simplified business process.
The complexity of the project is determined by factors such as the versions of SAP, the OS, and the DB of the source system, extent of customization, state of Unicode compliance, number of interfaces & connected applications, along with testing needs.
Sakthi Technologies can help you from the beginning to the end, be it a greenfield or brownfield project, on premise, or in the Cloud. And with the consolidation of your existing SAP landscape, as well as archiving and migration of data in preparation of the conversion to S/4HANA.
SAP S/4HANA requires clear vision, good planning, meticulous preparation, and efficient execution: Our consulting teams will study and remodel your business processes to reduce complexity and take advantage of the SAP HANA platform. The graphic below shows the various stages in the conversion process.
Sakthi Technologies offers comprehensive and worry-free, high quality, SLA-bound ongoing support services to manage your SAP systems on premise or in the Cloud. These services can be packaged to suit your requirements in scope and engagement.
Systems monitoring, administration, and application patching
Business process changes, functional help desk services, and enhancements
Technical development and interfaces
It's imperative that all businesses will need to adapt to operate in the new digital economy to be able to provide services with agility and speed to customers, suppliers, workforce, stakeholders and other people and entities. Users also want to get information in real time on whatever device they have and wherever they are. Companies are also constantly battling the rapidly increasing amounts data they need to process and preserve.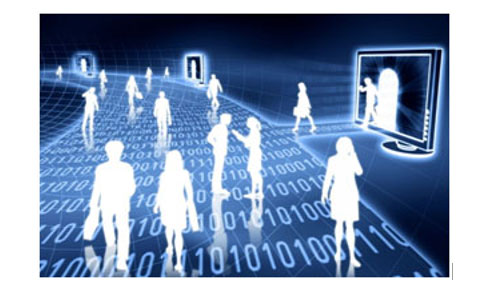 Current IT infrastructures, processes and legacy technologies have made growth in the digital economy difficult. Actually, they are even acting as inhibitors. Companies that don't adapt and evolve are going to be left behind.
Business and technology are so entwined that companies can no longer view their SAP strategy separately from their digital strategy.
It is a unified business driven strategy that must happen now to open the doors into the digital world.
It is time for digital transformation with S/4HANA at the core!
SAP has completely redesigned S/4HANA to be a collaborative platform rather than just an ERP application. S/4HANA enables the enterprise to connect to the digital world using HANA Cloud Integration platform, provides users with decision support using embedded analytics, vastly improves user experience with FIORI, reduces complexity by simplifying business processes and provides unified functionality eliminating multiple databases. SAP BusinessObjects Cloud delivers business intelligence and predictive analytics in one solution.
S/4HANA is a truly connected platform. It enables you to connect the ERP data seamlessly with cloud SAP applications such as Ariba for supplier network, SuccessFactors for Human Capital Management functions, Hybris for eCommerce, Concur for travel management and Field glass for flexible workforce management. And S/4HANA is IOT ready!
S/4HANA delivers value on multiple fronts –speed, savings, digital and simplicity to name a few. All future developments of SAP will be based on S/4HANA and the in-memory computing technology of HANA platform. For current SAP customers, S/4HANA is the gateway to become digital and transform their enterprises to stay competitive.
Please contact Sakthi Technologies to know more or initiate your transformation!
Click here to submit your query
×
Mobility
SAP Fiori is the revolutionary offering from SAP that implements modern UX design principles to deliver a role-based, consumer-grade user experience across all lines of business, tasks, and devices. It is, in fact, the default GUI for SAP S/4HANA.
Customers are implementing SAP Fiori ready to use apps to dramatically improve user productivity:
Role based, presenting only the tasks required by the role
Personalized, with information and screen layout to suit individual preference
Clutter free, relevant, and simple
OS agnostic, enabling BYOD strategy on all devices
Coherent, providing the same experience across industries and lines of business.
User friendly, with an intuitive consumer-grade experience
Browser based, and easy to deploy and maintain
Consistent, with the same look and feel across devices.
Responsive, providing auto display adjustment for smartphone, tablet, or desktop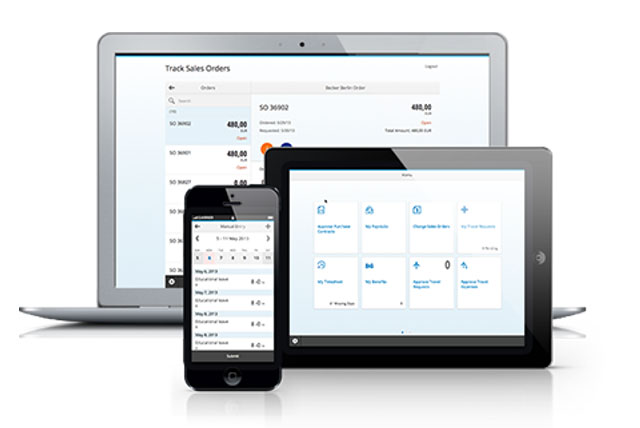 SAP now has comprehensive Fiori apps for all transactions. The Fiori platform allows custom development / modification of the apps to suit specific user or business needs.
Sakthi Technologies has successfully installed, customized, and deployed SAP Fiori apps at some of our customers, and actively engaged with other customers who want to quickly deploy Fiori at their organizations. Sakthi Technologies manages the entire project within a short time frame, and delivers results quickly. Once the platform components are installed, it is much easier to deploy additional or newer apps.
Contact Sakthi Technologies for details of how SAP Fiori can help your organization:
Improve the efficiency of end users
Improve the end user experience
Minimize the costs and burden of GUI maintenance
Getting actionable insight into vast and sky-rocketing data volumes has always been a challenge to executive management in every enterprise. And SAP has been making great strides in developing analytical solutions to mine value from the mountains of information enterprises generate.
Today's solutions from SAP, including data visualization, demonstrate the innovation and progression from the earlier versions of descriptive analytics (confined to intelligent reporting) to present-day predictive analysis.
Employ powerful analytical reporting and interactive data dashboards using SAP BusinessObjects Web Intelligence and BusinessObjects solutions. Create easy-to-use, pixel-perfect reports with SAP Crystal Reports. Display data visualization and engaging infographics with SAP BusinessObjects Lumira
Sakthi Technologies Can Assist You in the Following Analytics Areas:
SAP HANA brings lightning speed to analytics, acting as the in-memory database used as primary persistence for SAP NetWeaver Business Warehouse (BW) while BW continues to manage analytic metadata and the data-provisioning processes. Now enterprises can dramatically accelerate analytics, business processes, and predictive capabilities to run their business in real time. They also have the flexibility to deploy solutions on premise, in the cloud, or in a hybrid environment.
Sakthi Technologies has extensive experience in designing, developing, testing, and deploying SAP analytical solutions at many organizations, empowering them with smarter decision-making capabilities. We are actively engaged as strategic partner in implementing and supporting the following business analytics solutions: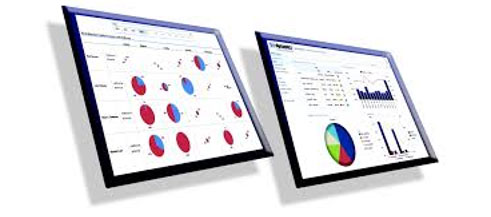 SAP S/4HANA New Implementation or Migration

Take advantage of the smaller footprint, speed, and superior service

SAP BI/BusinessObjects solution design and deployment

Leverage real-time business intelligence from any data to create dashboards

Predictive Analytics

Data modeling to predict future customer needs, detect risks, etc.

SAP Crystal Reports

To Crete highly-formatted, personalized operational reports

SAP BusinessObjects Lumira

Visualize data with interactive charts, maps, and infographics
Sakthi Technologies is only a phone call away to answer you questions and support you.
Click here to submit your Question
×